Capital market fundraising reaches R$311 billion up to October
The local capital market has raised R$311.2 billion in the year to date up to October, 54% more than in the same period last year, when the amount was R$202.6 billion. Fundraising has been reaching all-time highs since August 2019, surpassing the record amounts from previous years and confirming the segment's positive performance in the period.
We see a gradual deconcentration of funding in terms of instruments from a year ago – debentures accounted for 63% of the total volume at that time –, making room for other products, such as secondary share offerings (follow-ons) and real estate investment funds.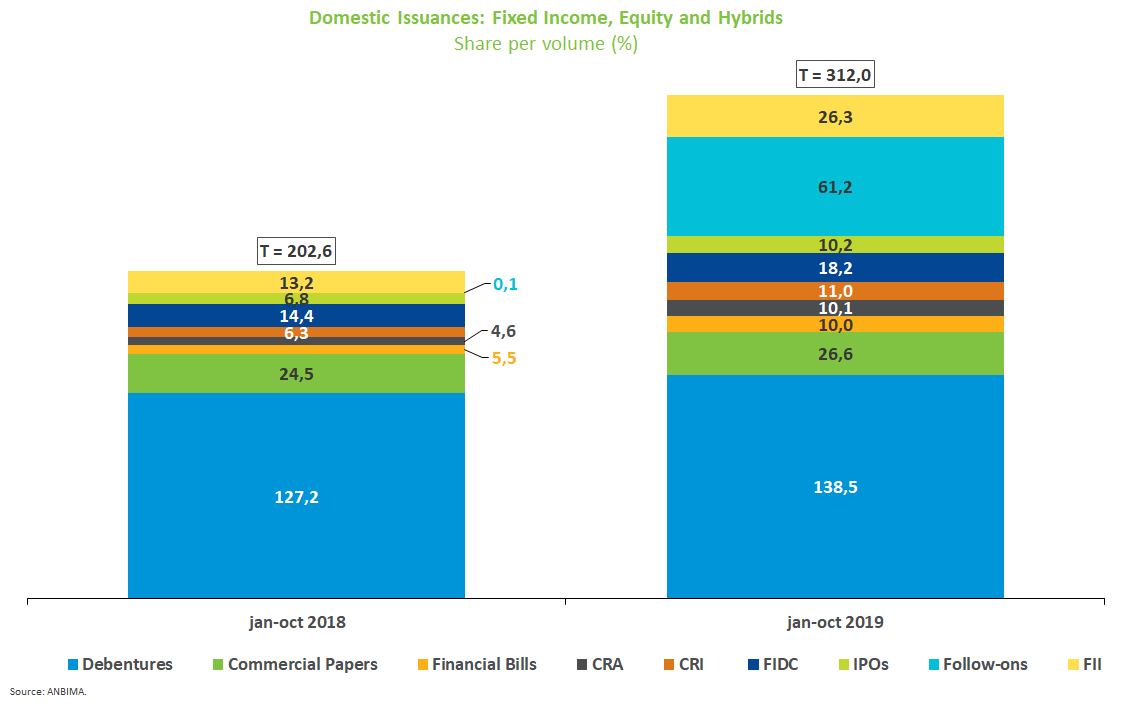 Among domestic funding instruments, follow-up offerings showed the fastest growth, increasing their share from 0.1% of the total amount raised last year (up to October) to 19.6% at R$61 billion. Debentures hold the lion's share, with 44.4% of the total - equivalent to R$138.3 billion, while the amount raised by real estate investment funds doubled compared with the same period of 2018, from R$13.1 billion to R$26.2 billion, accounting for 8.4% of the total this year.
In this year's public debenture offerings, institutional investors keep driving demand, buying 60.1% of the amount offered, followed by underwriters, with 34.5%.
Refinancing of liabilities represents the largest amount of fund allocation, with 42.1% (which includes repurchase or redemption of previous debentures issued), followed by working capital financing at 29.2%.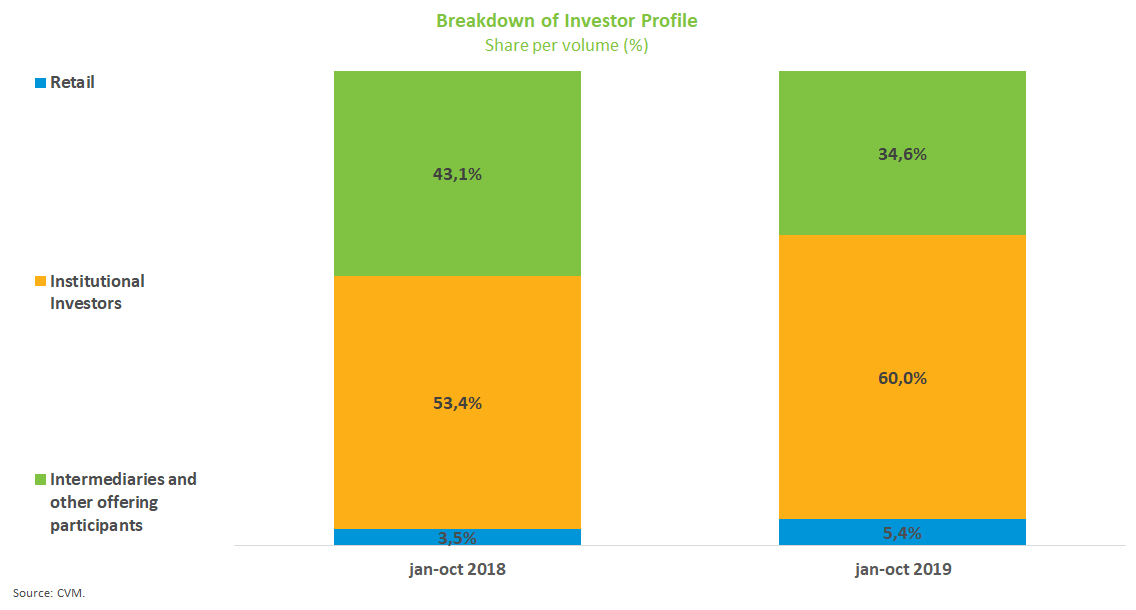 In October, until the end of the fundraising period, R$29.2 billion were issued, a 28% increase compared with September. Debenture offerings accounted for the largest share of funds issued, with 35.8% (R$10.5 billion); follow-on transactions came next, with 25.1% (R$7.3 billion) of the total.