Capital market rebounds and raises R$33.7bn in April
Capital-market issuances raised R$33.7 billion in April, up 70.3% from the previous month. The total raised this year reaches R$115.1 billion against R$82 billion in the same period of 2019, a 40.4% increase. Ongoing offerings plus those under analysis are expected to raise R$6.1 billion and R$5.6 billion so far, respectively.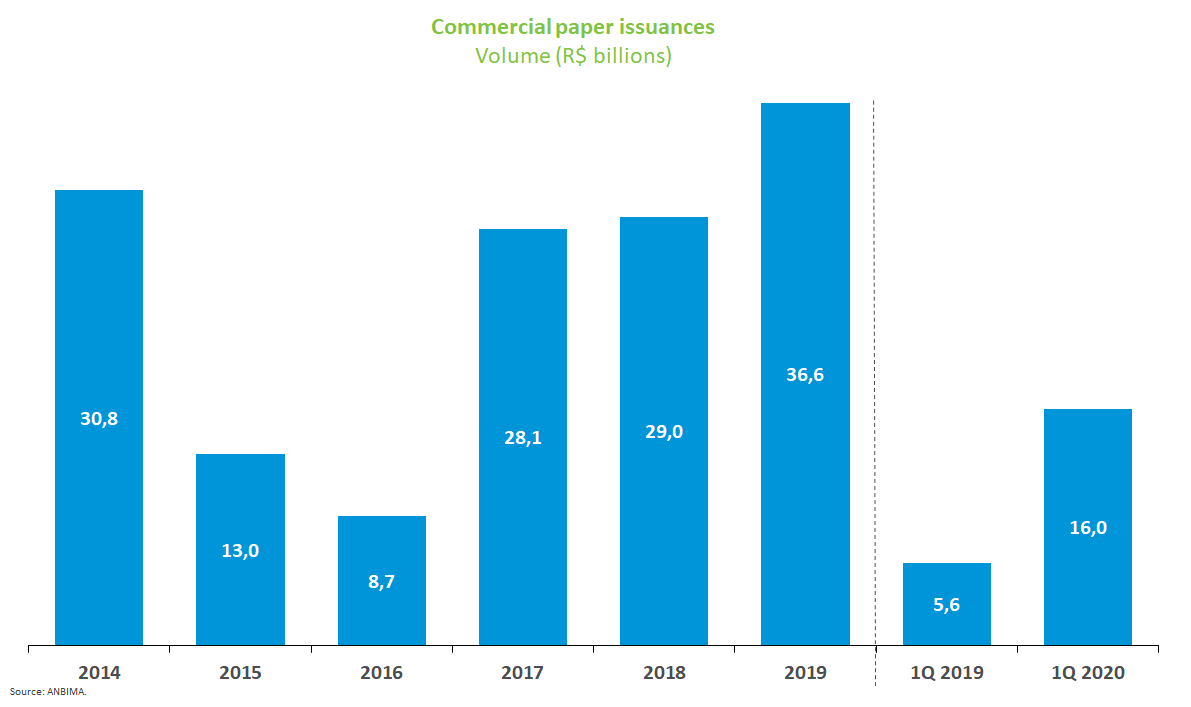 Transactions increased in April along with a change in their profile, showing shorter terms. Commercial papers, with shorter maturities, raised R$13.1 billion in April from R$1.5 billion in March. That accounted for a 38.8% share of the total issued in the month. Debentures led funding with R$15.6 billion (34 transactions), accounting for 46.3% of the total. Rede D'Or São Luiz had the lion's share with a R$6.7 billion offering.
Debenture offerings raised R$32.4 billion since January, down 25.6% from the R$43.6 billion in the same period of 2019. The largest underwriters were intermediaries and participants linked to public offerings, acquiring most of the securities issued - 86.1% of the total -; followed by mutual funds with a 9.2% share. The average placement term was 5.9 years against 5.3 years from issuances in the same period of 2019. Of these proceeds, 36.9% were allocated to working capital, followed by refinancing of companies' liabilities (including repurchase or redemption of debentures previously issued), with 25.9% of the amount raised.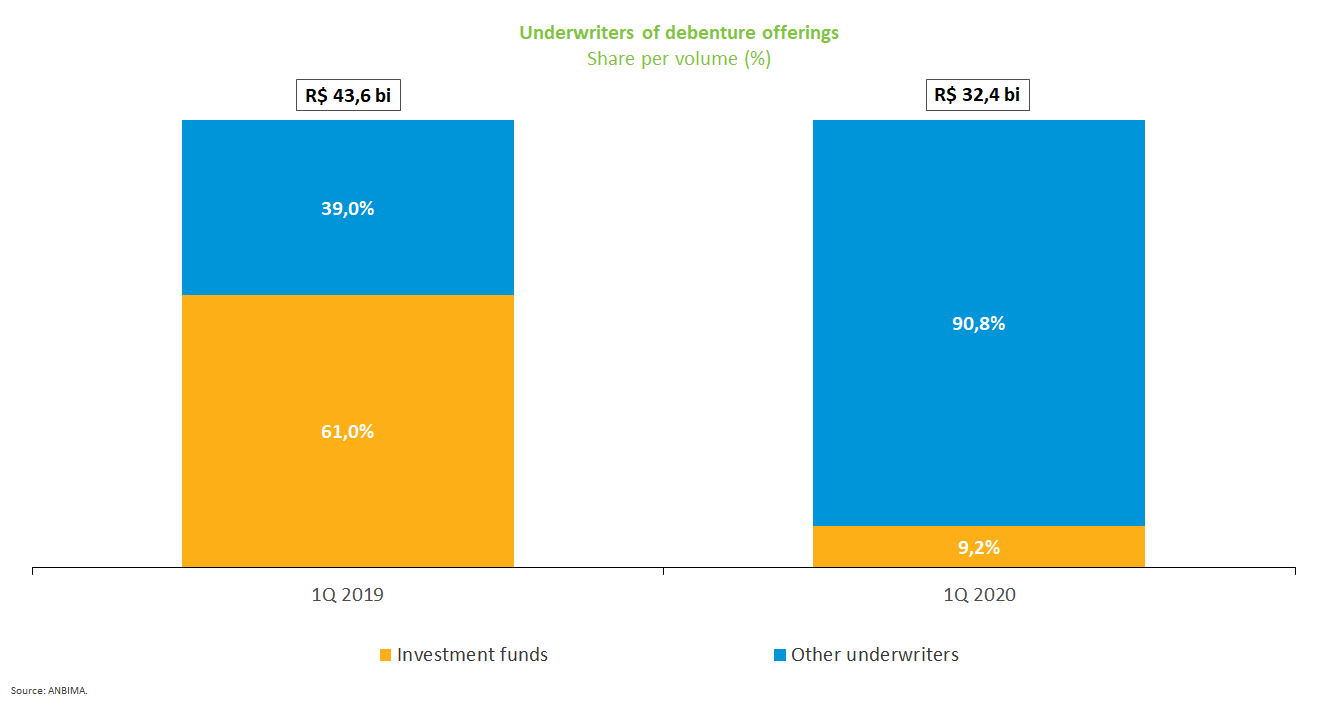 For the first time in 2020, there were no share offerings, either public or secondary stock offerings (follow-ons). Such transactions account for 27.1% of the total placed since January, amounting to R$31.2 billion, with 87.3% being follow-ons.