AMCC strengthened itself as a highly qualified consultative group for the international community
José Carlos Doherty, our general superintendent who leaves the committee chair after a six-year term, highlights the achievements during the period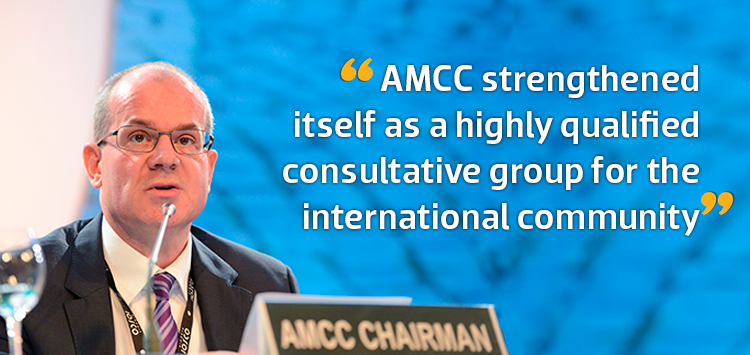 After a six-year term and two re-elections, José Carlos Doherty, our superintendent general, widely known in the market as Zeca, left the presidency of the Affiliate Members Consultative Committee (AMCC) at the International Organization of Securities Commissions (IOSCO). "It was a period marked by an intense exchange of experiences. We have had the opportunity to present our role as an association and as a self-regulator and, at the same time, to absorb experiences of other countries that have a similar role to ours, such as the United States and Japan", explained Zeca, who has been representing the Brazilian Financial and Capital Markets Association (ANBIMA) as a committee member since 2006.
One of his term's main legacies was obtaining a seat to attend IOSCO board meetings as an observer. The measure proved essential so the issues discussed by regulators could guide the committee's activities. "We seek a synergy in our activities with these guidelines, developing studies and research on the topics", he said. It was providing inputs on market experience that the AMCC boosted its consultative character for IOSCO, and also for the organization's internal committees.
"We used international
experience to fast-forward
discussions in our market"
The choice, for the first time, of a Brazilian to chair the entity has contributed to domestic market development. "We have brought a lot of information from other countries' regulators to Brazil, using international experience to fast-forward discussions in our market," Zeca explained. The new president, Karen K. Wuertz, senior vice president of the National Futures Association (NFA), was his deputy and will now chair the committee for the next two years along with Nandini Sukumar, chief executive of The World Federation of Exchanges (WFE).
Below is the full interview Zeca granted to Portal ANBIMA:
Portal ANBIMA: What was the biggest achievement of your management??
Zeca: I highlight our work so that the committee was really 'consultative' to IOSCO. Although this word was in the group's name, still there wasn't the synergy needed to provide the required information and support. Discussions of new or complex issues by regulators require input on market experience. We worked to strengthen this relation and engage committee members to gather relevant material so that regulators could, for example, issue guidance, a warning, a stance, or even create legislation on a particular subject.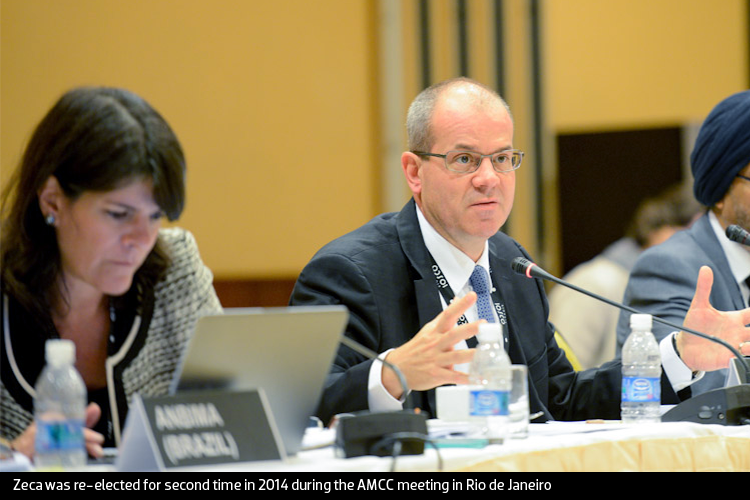 Portal ANBIMA: How did this approach process take place?
Zeca: The first step was to tie our activities more strongly to the IOSCO agenda. An important step in 2014 was to obtain a seat to attend the organization's board meetings as observers. As a result, I was able to bring topics discussed by regulators into the committee and align our activities with this agenda, developing studies and research on the topics.
We've also approached the policy committees that are part of IOSCO. Until then, this relation was very limited and timely. We started to contact the committees more often each year, assimilating the agenda they discussed and seeking ways to contribute to them. In a way, we have become a consultative body for these groups too.
Portal ANBIMA:On which topics has AMCC focused in recent years?
Zeca: The cybersecurity debate, for example, was born out of this exchange of information. It was a combination of interests: Regulators began discussing the issue in 2013 and, meanwhile, committee members were concerned about how to address the issue in their countries, debating what risks and attacks they were subject to and how they could protect themselves. We've set up a task force just to oversee the topic and led a survey on the global fund industry to better understand how the risks, threats and cybersecurity practices in different countries were happening.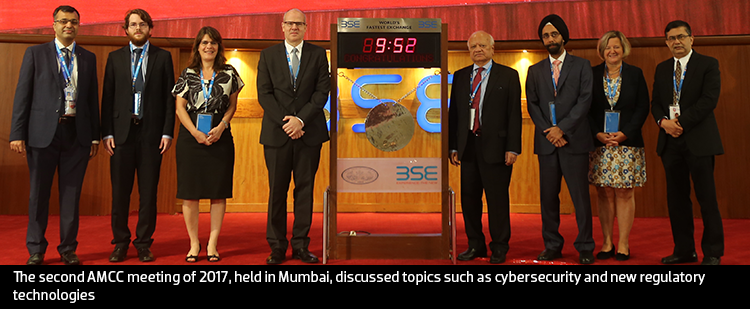 The evolution of financial innovation and technologies has been another central guideline of AMCC. The discussions of the task force we've created for the subject address risks, opportunities, and the great impact provided by robo-advisors of automated financial consulting firms; crowdfunding platforms; blockchain and DLT (Distributed Ledger Technology), among others. These initiatives are increasingly gaining ground on the market and on which regulators and self-regulators have been issuing norms and positions.
We've also contributed to discussions about systemic risk in the industry. After the 2008 financial crisis, IOSCO expressed its concern and need to have more information about regulators' activities around the world, and about what happens in the markets from several member countries of the organization. We've strengthened a communication channel to provide the information needed.
Portal ANBIMA: What scenario did you find when you stepped up to the role of committee Chair?
The first challenge as president was to attract new members, because at that time many institutions were leaving the forum because they were involved in other activities.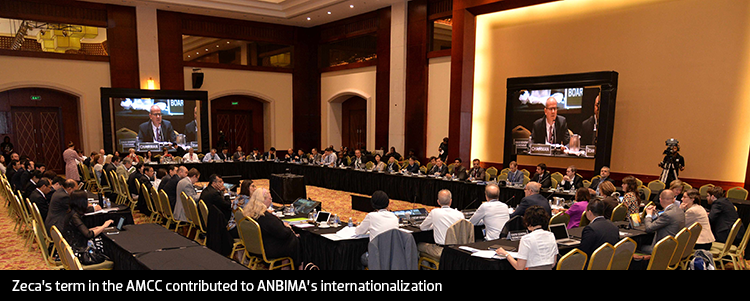 In order to reverse this situation, we focused our efforts on two fronts: The first was to bring IOSCO closer to the committee to strengthen its consultative role. At that time, the organization allowed other institutions linked to the market and regulation to become members of the group, and not just self-regulators – that was when the SROCC (Self-Regulatory Organization Consultative Committee) changed its name to AMCC (Affiliate Members Consultative Committee). Then, another front was to expand the group's agenda and activities to market infrastructure entities (such as clearing and asset liquidation houses, among others), trade groups and stock exchanges, because by discussing matters of interest to these entities, we ended up attracting them to the forum.
Portal ANBIMA: What legacy do you leave for the next management?
Zeca: We've set up an internal organizational chart on the committee, inspired by my experience at ANBIMA, which was essential for the debate evolution on the topics. We've created the vice president position to assist in the organization of the group; we've set up an advisory committee, which assists the presidency in defining agenda and leadership activities; and we've split the committee into several groups to discuss certain issues -- as in ANBIMA's governance, which consists of committees that discuss specific topics. Currently, there are three working groups: regulatory affairs; regulator training; and emerging risks. Linked to them there are also task forces created for specific periods to discuss timely topics: fintechs, cybersecurity, and investment funds.
"We've set up an internal
organizational chart on the committee,
inspired by my experience at ANBIMA,
which was essential for the debate
evolution on the topics"
This structure has given rise to an assertive discussion of topics. The possibility for members to participate not only in the AMCC in general, but also to engage in specific issues provided engagement and enriched discussions, which proved to be more productive than centralizing all matters in the chair.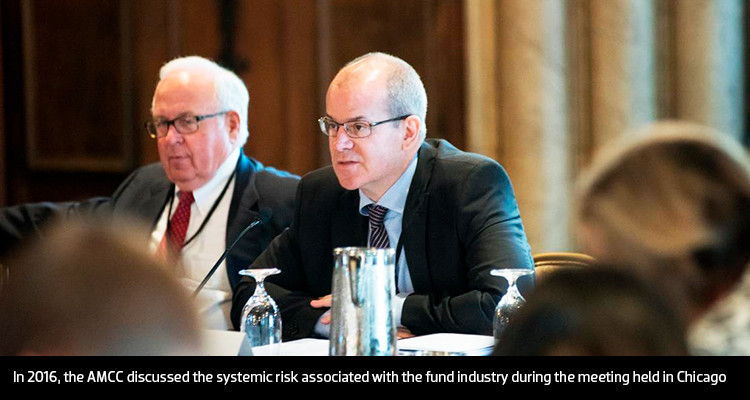 Portal ANBIMA: Why not apply for re-election?
Zeca: The command of such an entity should not be eternal -- it's time to make room for another leadership that brings a new look in order to improve processes and activities. For ANBIMA, for the team that was with me and for me, it was an enriching and incredible exchange of experiences and learning. We took our banner around the world as an association and self-regulatory entity. We left our mark on AMCC and fulfilled a mission in those six years: Contributing to ANBIMA's internationalization and helping the regulatory community. We remain as active members of the committee, but we will strive to seek greater representation in other international forums of which we participate.
See the highlights of ANBIMA's participation in the AMCC